Dynamic Sales Acceleration | Module 1 Dynamic Asset Progression
---
After months of preparation and anticipation, Dynamic Force Group (DFG) is proud to present Dynamic Sales Acceleration (DSA) Module 1 – Dynamic Asset Progression on 26 Mar 2019. The Chief Trainer for this module is DFG Co-Founder – Neo Chee Seng. The DSA Program consist of 4 modules,
– Dynamic Asset Progression
– Dynamic Internet Marketing
– Dynamic Facebook Marketing
– Dynamic Impact Marketing
The first of 4 modules, Dynamic Asset Progression is a 3 Full Days Workshop style training program with lots of hands on calculations and case studies. Originally design for not more than 30pax, the response was overwhelming and thus we allow close to 40 DFG members to attend the training.
ERA DD ICs / Project ICs were also given air-time to share on the Unique Selling Points of their respective projects
---
The main objective of the Dynamic Asset Progression Module, aims to transform Buy, Sell, Rent, Real Estate Salespersons to be their clients most Trusted Real Estate Advisers. Content includes,
Concepts of Wealth Creation
Financial Closing Techniques
Advance Closing Techniques
Creating a Customized Asset Progression Plan
Risk Management and Prospecting
More Case Studies.
We look forward to our members who had attended the training to have knowledge and confidence to be a competent adviser who are able to value add and help client grow and manage their property portfolio.
Some Photos Taken – Trainer and Trainees
For more information on Dynamic Force Group, Do Contact Us Now !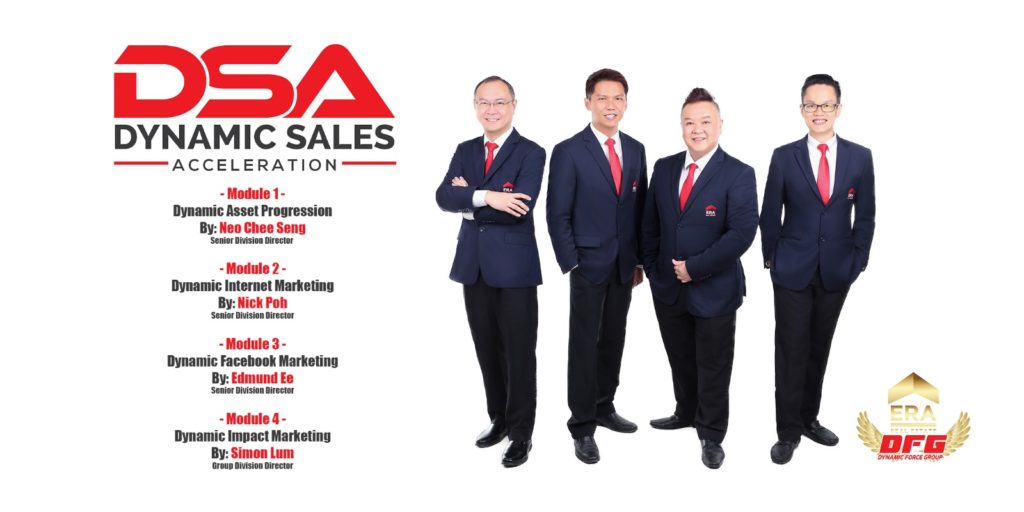 Cadence For Success